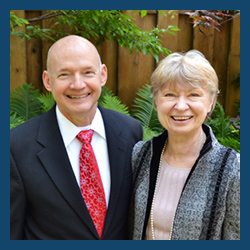 Contact us today
for a free case review.
Call KM Law first!
Phone: 847-859-2214
Email: info@kmlawfirst.com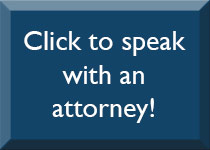 Like us on Facebook and
follow us on Twitter:
About Jim Mullenix

Founding partner Jim Mullenix
Photo: Gilbert R. Boucher II
Courtesy of the Daily Herald
Attorney Jim Mullenix has a 30-year background as an assistant public defender, with a remarkable track record of acquittals for his clients. Highly experienced in the areas of criminal defense and dispute resolution, Jim draws on extensive trial experience and seminar teaching that have prepared him not just for litigation, but for successfully avoiding litigation through negotiations and settlements.
A former peace corps volunteer from Eureka, Illinois, who helped recruit and train farmers in Sierra Leone to transform undeveloped swamp lands into rice paddies from 1974-76, Jim graduated from the University of Notre Dame in 1974 with a Bachelor of Arts degree in Government, and earned his Juris Doctor degree from the Loyola University School of Law in 1981.
After clerking for a judge of the Cook County Circuit Court from 1978-79, Jim entered private practice in 1981 and worked on an independent basis handling wage claims, traffic matters, collections, and contract and landlord/tenant disputes.
Jim began his career as a public defender for Cook County in 1982, thinking it was just a stepping stone to other things. But his tendency to root for the underdog got him hooked on winning justice for the impoverished and disadvantaged. Although his clients were often marginalized by society, he felt that each one was "a human being deserving of respect."
From 1981-82, Jim represented indigent defendants in Traffic Court, Felony Preliminary Hearing Court, and Drug Court, before moving to the Felony Trial Division from 1984-86. There he represented defendants charged with felony crimes throughout all phases of the criminal process.
In 1986, Jim joined the Homicide Task Force, where for the next twenty-six years he made his name by winning cases on behalf of defendants charged with Capital Murder, Murder, Involuntary Manslaughter, and Reckless Homicide. Of the hundreds of trials (including 87 murder jury trials) Jim participated in, more than one third were death penalty-eligible cases.
Jim is a member of the Chicago Bar Association. As the husband of fellow public defender Julie Koehler (daughter of Judy) and the father of three daughters and two sons, Jim has taken an active role in the community, serving on the board of directors for Glenview Youth Baseball from 1995-2002, as well as a manager, coach, and umpire from 1991 to the present. He's also been active with the American Youth Soccer Organization's program in Glenview.